Product Description
Good service custom made agricultural machinery iron casting parts
    R&D

Softward: Solidworks, CAD,  Procast,  UG

Development cycle of samples: 25-35 days

Materials

Stainless steel: 304/304L, 316/316L, 410/416 etc
Duplex stainless steel: 2250, 2507, Zeron 100 etc
Carbon steel
Alloy steel

Technical Parameter

Part weight: 2g to 30kgs
Max dimension : 600mm for diameter or length
Min wall thickness : 1.5mm
Casting roughness: Ra3.2-6.4       Machining roughness: Ra1.6
Tolerance of casting: CT6
Inner core: ceramic core, urea core, water soluble wax core.

Heat treatment

Normalzing, Tempering, Quenching, Annealing,  Quenching & Tempering, Caburization,    Solution treatment.

Surface treatment

Polishing, bead blasting, zinc plating, hot dip galvanized, nickel plating, passivation,          

Electro-polising, mirror polishing, Brush polishing,  PE coating, Powder coating, etc

Inspection

Cleanliness inspection, X-Ray radiographic inspection, CMM inspection

Production capacity

More than 120 tons per month

Quality Certificates

ISO9001; ISO14001
Advantages of Stainless Steel Castings
Stainless steel investment castings are used across a wide range of industry sectors for the following reasons:
Excellent Corrosion Resistance: Chromium is used as an alloying element in stainless steel which helps improve its anti-corrosive properties. Unlike carbon and alloy steel, stainless steel castings require little or no additional surface finishing. This 1 reason why stainless steel investment cast parts are used in industrial components such as valves, pumps, and other parts where corrosion resistance is critical.
Exceptional Visual Quality: Grade A visual appearance is possible for investment cast parts that require high visual quality.
Surface Finishes: 120 RMS or better is easily achieve.
Close Tolerances: ±.005 inch per inch tolerance levels can be achieved
Near Net Shape Parts: Avoid long run time machine parts using near net investment cast parts.
Production Process
 
Creating the "pattern"(i.e. a replica) of the part that's to be cast by injecting wax into a die. This process is also used for die casting. Usually, the pattern is created as 1 piece.
Compiling potentially several wax patterns into a completed assembly known as a gating system or "tree". This form allows molten metal to flow into the CZPT cavity at a later stage.
Immersing the assembly in high-grade ceramic slurry(known as the investment stage).
Building up an additional coating of coarse ceramic particles up to 10mm thick while the assembly is still wet.
Melting the wax from the dry CZPT to leave a thin-walled and hollow ceramic shell.
Firing the moulds to remove any last vestiges of wax and add durability to the final mould. This can necessitate temperatures of 1000°C.
Pouring molten metal within the still-heated moulds. A heated CZPT is used to instil better dimensional accuracy, with tolerances of as low as .076mm enabled.
Breaking or cutting the cooled shell mould open to reveal the casting.
Cutting each pattern off the tree
Finishing the final part using fettling, grinding, sandblasting, heat treatment and other testing or surface finishing processe.
Latest News!!
New wax injection machine set up finished. Max-pressure is 35 tons,wax pattern largest size is 800*600 mm.
It's the biggest wax injection machine in China. 
With the help of this machine,we are CZPT to cast big steel parts for our customers by silical sol investment casting way.
Secondary Operations and Treatment of Investment Castings We Offer
Polished zinc plating, nickel plating, electroplating, Chrome plating
Anodizing, phosphating, acid treatment, polishing
High precision CNC machining
Broaching, milling, drilling, tapping
Surface grinding, sand blasting, powder coating
Heat treatment
Q1: What is our payment term?
A:T/T, Paypal. 
Q2: How can we quote for you?
A: Please email us enquiry with all technical drawings you have, such as material grade, tolerance, mechanical
properties, heat treatment, requirements, etc. Our specialized engineers will check and quote for you within 24 hours. 
Q3: Which product are often processed by your company ?
A: Auto parts,machinery part, marine part, Kitchen parts, Agricultural parts.
Q4: Which material are often used ?
 A: Stainless steel. alloy steel, carbon steel, aluminum, copper.
Q5: Which finish you can provide ?
A:Sand blasting, Tumbling, Polishinh, Electro-polishing, Mirror Polishing, Powder coating, Electrophoresis, ETC.
Q6: What is the MOQ ?
 A: Based on the product, normal 100 pcs.
Q7: Can we make the samples?
 A: Is Available, 15-20days for sampling.
Q8: How about for the lead time?
A: Normally about 35 days for mass production, pls inform us if it is urgent order.
| | |
| --- | --- |
| Casting Method: | Vacuum Aspirated Casting |
| Process: | Investment Casting |
| Molding Technics: | Gravity Casting |
| Application: | Machinery Parts |
| Material: | Metal |
| Surface Preparation: | Sand Blast |
Samples:

US$ 190/Piece

1 Piece(Min.Order)

|
Request Sample
Customization:

Available

|

Customized Request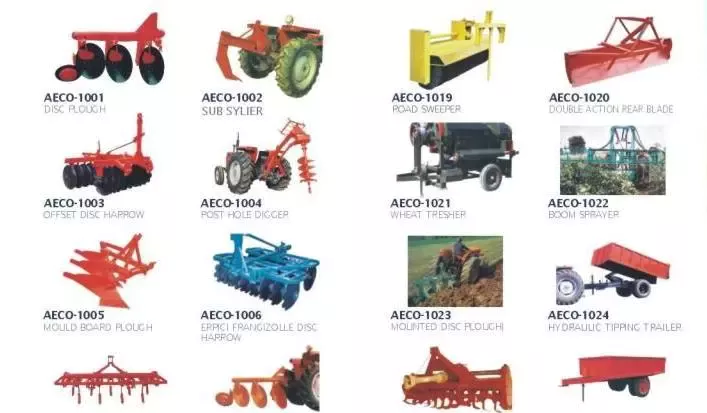 Agricultural Parts
Agricultural parts are a large part of the farming process. They are used for a number of purposes, including harvesting and transportation of crops. The parts are made from a variety of different materials, including metal, plastic and rubber. These materials have various advantages, including being resistant to pesticides and herbicides. In addition, they are easy to clean, allowing them to last for years.
Mechanization of farming
Agricultural mechanization, the use of mechanical technology to perform agricultural processes, has been an important tool in the modernization of agriculture. It increases farm worker productivity by replacing manual labor with powered machinery. It also provides employment opportunities for young people. Agricultural mechanization also has important environmental effects. It improves land usage and enhances agricultural productivity.
In Tanzania, agricultural mechanization has been slow but steady in the past few decades. In fact, the speed of mechanization growth varies across regions. In some parts of the country, the share of cultivated land plowed by tractors has reached around 50 percent.
The main drivers of agricultural mechanization in Tanzania are agroecological conditions and socioeconomic developments. This demand for mechanization depends on the capacity of farmers to fully use the machines and their complementary technologies.
The demand for mechanization has grown in parts of the country where there is a high demand for more intensive farming. In these regions, population growth has influenced the evolution of the farming system. This has led to a gradual transition from deep tillage to more intensive land preparation methods.
Mechanization has also been a catalyst for improved crop yields. Improved crop yields can be sold in markets and create indirect benefits for women. Women are commonly involved in weeding, transportation and postharvest management of agricultural produce.
The demand for mechanization has also been influenced by the growing share of the urban population. The urban population is expected to grow to 50 percent of the total population by 2030. The majority of rural-to-urban migrants are educated young people who are more likely to think of farming as a business.
In some parts of Tanzania, agricultural mechanization has been promoted by the public sector. This was in part a result of the government's implementation of the Economic Structural Adjustment Program (ESAP). Public sector promotion of agricultural mechanization included the development of mechanization services, increased tractor supply, and the promotion of public-private partnerships.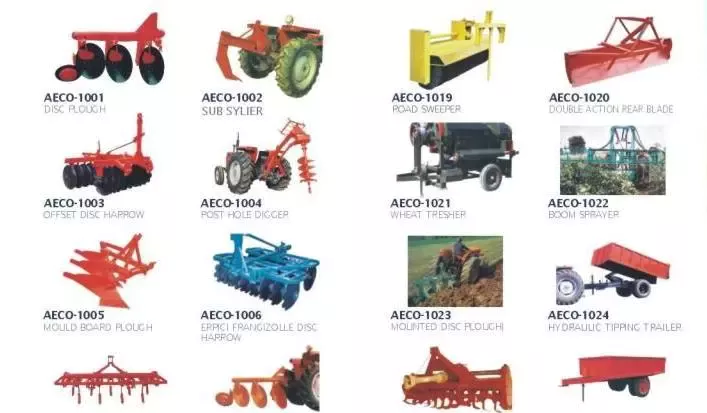 CZPT Brand (r)
Agricultural machinery parts from CZPT Brand are renowned for their excellent quality. These parts are compatible with many agricultural engines including John Deere, Perkins & Massey Ferguson (r), Case IH, Ford, Detroit Diesel, and Komatsu (r) engines. These replacement engine parts ensure excellent durability and performance. They are also designed to meet the high standards of the original equipment manufacturer.
CZPT brand replacement agricultural parts are manufactured by a global company that is dedicated to consistently supporting its customers. The products are also designed to meet the needs of different types of agriculture. Their products are manufactured with the highest quality standards and they are backed by a 12-month warranty. This makes them the preferred parts supplier. They also have an extensive network of dealers across the globe.
CZPT Brand is a global company that specializes in providing high-quality engine parts for various agricultural machinery. It also specializes in providing replacement parts for tractor engines. It offers replacement gearboxes for a variety of engine types including John Deere, Detroit Diesel, and Cummins (r) engines. The parts are also compatible with lawn mowers and rotary cutters.
Agricultural machinery parts from CZPT Brand are known for their durability and excellent quality. They also offer lighting for optimum visibility and rear and side lights for maximum visibility. This ensures that the agricultural machinery performs at its best. These parts are also known for their excellent service. They are backed by a dedicated service team that is available to help you with any issues.
CZPT Brand agricultural parts are a perfect solution for John Deere, Perkins & Masey Ferguson, Case IH, Ford, Detroit Diesel, Komatsu (r) and IVECO Tector (r) engines.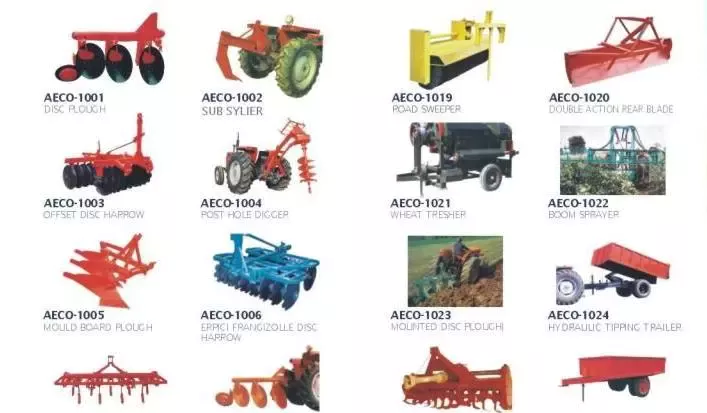 CZPT Manufacturing
Founded in 1977, CZPT Manufacturing produces agricultural parts and accessories, primarily for use with farm equipment. The company began with a single page flyer at a farm trade show. In less than 50 years, the company has grown into a thriving, nationwide producer of agricultural replacement parts.
Currently, the company stocks parts for numerous manufacturers and offers a variety of products. These include personal protective equipment, knives, gathering chains, and forage harvester replacement parts. The company also offers apparel, including long-sleeved and youth shirts. The company also offers a fast and convenient shipping process.




editor by CX 2023-06-06