Product Description
What does YuXuan Machinery Co.Ltd do?
YuXuan Machinery Co.Ltd is committed to providing top quality rapid prototyping and low volume manufacturing service, including: CNC machining, vacuum casting , pressure die casting ,3D printing, rapid tooling&injection molding, sheet metal prototyping, plastic and aluminum extrusion, rubber&silicon products etc.. We provide high quality manufacturing solutions that can have your design finished in a matter of hours. This gives you the opportunity to rigorously test your product, and make all the needed changes to perfect your design before it goes into full-scale production.
Pressure Die Casting
At YuXuan Machinery, we use certified machines and pressure casting dies to form your designs from molten metal – typically zinc, copper, aluminum, magnesium, lead, pewter or other tin-based alloys. Our pressure die casting process is effective and very reliable, and can result in significant cost savings. Because of our flexibility, we can accommodate any project needs you may have – from small batches of 50 to as many as 50,000 pieces.
Low cost per part when carrying out a large production run
Excellent surface finish and dimensional stability
Complex geometries can be made that require little or no post-machining
Great for medium or large parts that would be slower and more expensive by machining
CNC Machining Services
YuXuan Machinery provides a variety of precision CNC machining services including milling, turning, EDM (electrical discharge machining) and wire EDM, and surface grinding. With our precision 3-, 4- and 5-axis CNC machining centers, combined with other advanced capabilities and our experienced team, we can handle all technical aspects of creating your prototypes and parts, so your team can focus on bringing your product to market. If you need a precision machining company for plastic and metal CNC machining parts, YuXuan Machinery is the best place to go. Contact us today to get your manufacturing solution and details.
CNC Milling – prototype & production parts in plastic and metal
CNC Turning – All types of round components
CNC Grinding – Tight tolerance and good surface
CNC EDM – For deep pocket & sharp corners.
Rapid Tooling Services
Rapid tooling, sometimes known as prototype tooling or bridge tooling, is a fast and cost-efficient way to carry out low-volume injection molding for a variety of types of plastic parts. Once the aluminum or steel mold has been created with the rapid tooling process, it can be utilized as part of a molding process to create multiple copies of a part. Rapid tooling is therefore used to create moldings for rapid prototyping needs in a shortened timeframe, or to bridge the gap before high-volume production.
At YuXuan Machinery, we combine our experience, engineering capabilities and advanced technology to produce high-quality rapid tooling solutions for prototypes and short production runs. Our team works directly with each customer to ensure that we create the perfect solution. Our experience speaks for itself. The team at YuXuan Machinery is well-equipped to handle your rapid tooling and mass production mold making requirements. 
Custom Low Volume Extrusion Services
At YuXuan Machinery, we provide custom aluminum&plastic extrusion profiles with a nonstandard aluminum&plastic extruded shape,we accept low-volume extrusion orders – for prototyping and small batch production – allowing you to experiment with custom profiles.
Plastic Extrusion
Plastic materials include polystyrene, nylon, polypropylene, and polythene. These are thermoplastics: they are heated and then pressured in a mold which can form them into different shapes and sections.
Aluminum Extrusion
Aluminum extrusion is defined as the process of shaping aluminum material by forcing it to flow through a shaped opening in a die. Aluminum material emerges as an elongated piece with the same profile. Alloys we commonly work with include: 6061, 6063.
 
Surface Finishing
YuXuan Machinery offers a high quality surface finishing service for all components and parts regardless of the machining method used in producing them. We have some skilled experts who only handle finishing assignments so the quality of work done on your products is of exceptional quality. If you desire a perfect finish for your prototypes and other manufactured components get in touch with our customer services team for a quick and accurate quotation.
High gloss polishing,
Painting Anodized,
Chromed & Metallizing,
Powder Coat ,
Eletrophoresis , 
Sandblasted & Bead blasted ,
Heat treatment,Blacking,
Water Transfer 
ETC.
 
MIM Process Service
High-tech enterprise specializing in metal powder injection molding(MIM) and ceramic powder injection molding (CIM). With a complete productionsystem of design-molding-ingredient-sintering-machining-grinding and
polishing-assembling
What can you expect from Yuxuan Machinery Co.LTD ?
Our manufacturing process also ensures that each and every 1 of our customers receives a comprehensive solution for any need they may have. This includes complex and precision parts, like optical parts, automotive parts, medical devices or aerospace parts.No matter how complicated your project may be, we can produce what you need.
Saving money through our low-volume manufacturing process
Faster time to market (and a higher success rate)
Creating flexible design options for all your products
Supplying you with a comprehensive option for bridge production
Customized OEM ODM Aluminum CNC Machined 6061/Metal/Titanium/Stainless Steel/Brass Auto Motorcycle Milling/Turing/Stamping/Machining/Die Casting Tooling Parts.

 
Product Name
cast aluminium die /gravity/sand casting process
Material

Ferrous materials:cast iron, grey iron, ductile iron, austempered ductile iron , carbon steel,stainless steel, low alloy steel, high chromium/manganese steel

Non-ferrous: aluminum alloy, copper alloy,brass, bronze titanium alloy

Process
Clay sand casting,Shell molding ,Lost foam casting,Resin sand casting, CNC machining
Equipment
Molding machine, lost foam casting production line, CNC machining center, general machine tools,CNC laser cutting machine,large-scale press machine
Finish
zinc phosphide, zinc plating, hot dip galvanized, e-coating, spray paint, black oxide coating ,anodized,passivation and others
Testing Instrument
Spectrum analyzer, tension tester, hardness tester, 3 coordinates measuring instrument, caliper, micrometer, dial gauge, microscope, roughness tester, salt spray testing machine, ultrasonic flaw detector, X-ray detection machine, magnetic particle flaw detector, air tightness testing machine, thickness gauge
Product Application
Engineering & mining works
Other main casting products
Auto parts,large mining equipment accessories, engineering machinery parts, valve parts, large diameter pipe fittings, , agricultural machinery parts,construction machinery, gear box,body case etc.
1,Aluminium die casting parts are a process of injection aluminium or aluminium alloy under pressure, which produces parts in high volume at low costs.
2, There are 2 processes of Aluminum die casting: hot chamber and cold chamber.
3, A complete cycle can vary from 1 second for small components to minutes for a casting of large part, making aluminium die casting the fastest technique available for producing precise aluminium & aluminum alloy parts.
4, Any aluminium die casting parts are customized according to the clients' drawing or samples.

Workshop
Packing and Shipping – by Plastic bags & cartons & pallets
Warehouse 
FAQ
 Q: Are you trading company or manufacturer ?
A: We are direct factory with experienced engineers and employees as well as well-organized workshop.
Q: How long is your delivery time?
A: Sample 3-7 days, tooling 30 days, production 35 days.
Q: Do you provide samples ? is it free or extra ?
A: Yes,  the sample fee depends on the design, and the fee will be returned to your bulk order.
Q: How long can I get the sample?
A: Depends on your part geometry, normally within 3-7 days.
Q: How long is your delivery time?
A: Sample 3-7days; Mass production order 7-45 days depends on quantity and part complexity.
Q: What is your terms of payment ?
A: Payment=1000USD, 30% T/T in advance ,balance before shippment.
Q: What's kinds of information you need for a quote?
A: Kindly please provide the product 2D drawing with PDF or DWG format and 3D drawings  with STEP or IGS or X_T format, and other requirements like: surface treatment, quantity…etc.
Q: What is your standard PO procurement process flow?
A: Prototyping —-> FA approval —-> Quality Control Plan —> Manufacturing Process Instruction —> Batch Production —> Inspection —> Shipping
Q: What shall we do if we do not have drawings?
A. Please send your sample to our factory, then we can do the reverse engineering or provide you better solutions. Please send us pictures or drafts with dimensions (Length, Height, Width), CAD or 3D file will be made for you if placed order.
Q: Will my drawings be safe after sending to you?
A: Yes, we can sign the NDA before got your drawing and will not release to the third party without your permission
Q: Is it possible to know how are my products going on without visiting your company?
A: We will offer a detailed production schedule and send weekly reports with digital pictures and videos which
show the machining progress
Q: How to enjoy the OEM services?
A: Usually, base on your design drawings or original samples, we give some technical proposals and a quotation
to you, after your agreement, we produce for you.
If you have any another questions, please feel free to contact us.
| | |
| --- | --- |
| Condition: | New |
| Certification: | CE, RoHS, GS, ISO9001 |
| Standard: | GB |
| Customized: | Customized |
| Material: | Stainless Steel |
| Application: | Metal Recycling Machine, Metal Cutting Machine, Metal Straightening Machinery, Metal Spinning Machinery, Metal Processing Machinery Parts, Metal forging Machinery, Metal Engraving Machinery, Metal Drawing Machinery, Metal Coating Machinery, Metal Casting Machinery |
Samples:

US$ 1/Piece

1 Piece(Min.Order)

|
Request Sample
Customization:

Available

|

Customized Request

How to find quality agricultural accessories
Agricultural accessories are very important in tractors, harvesters and more. If you're in the market for new agricultural parts, you may want to choose steel. Steel is the best choice for agricultural equipment because it is corrosion-resistant, durable and cost-effective. However, you also need to consider other materials such as aluminum and plastic. Here are some tips for finding quality agricultural parts. Hope this information is helpful to you.
Steel is the best metal for farm equipment
Steel has many benefits, but why is it the best metal for farm equipment? Steel is lightweight and corrosion-resistant, making it ideal for agricultural applications. It has many other benefits, including resistance to chemical pesticides. Stainless steel is highly recyclable and has antimicrobial properties. It retains its integrity even when exposed to outdoor temperatures. It also has the added advantage of being able to withstand the rigors of agricultural life.
Agricultural machinery made of steel is also known for its durability. Agricultural equipment made of steel is known for its durability and ease of maintenance. Steel has a smooth surface that is easy to clean, which is especially important in dairy farming, where smooth surfaces are critical to maintaining the quality of raw milk. For those who need metal parts for agricultural equipment, Guocai is the best source. Their team of experts can help you find the right metal for your agricultural equipment and provide you with a complete metal fabrication service.
Agricultural equipment made of steel is often heavy, so finding ways to reduce weight is important. Aluminum alloys are a good choice because they are lighter than steel and suitable for dusty environments. Also, since they are more durable than steel, aluminum alloys are ideal for moving parts of agricultural machinery. Aluminum also has high tensile strength, making it ideal for dusty environments.
In addition to being sturdy and durable, the steel structure is low maintenance and ideal for storing agricultural equipment. They can hold multiple pieces of equipment and have an open interior, which means you can easily store other equipment inside. Due to the high technical content of farming, you may need to invest in a flexible steel building. To help you achieve these goals, CZPT offers agricultural buildings that are ideal for storing a variety of items.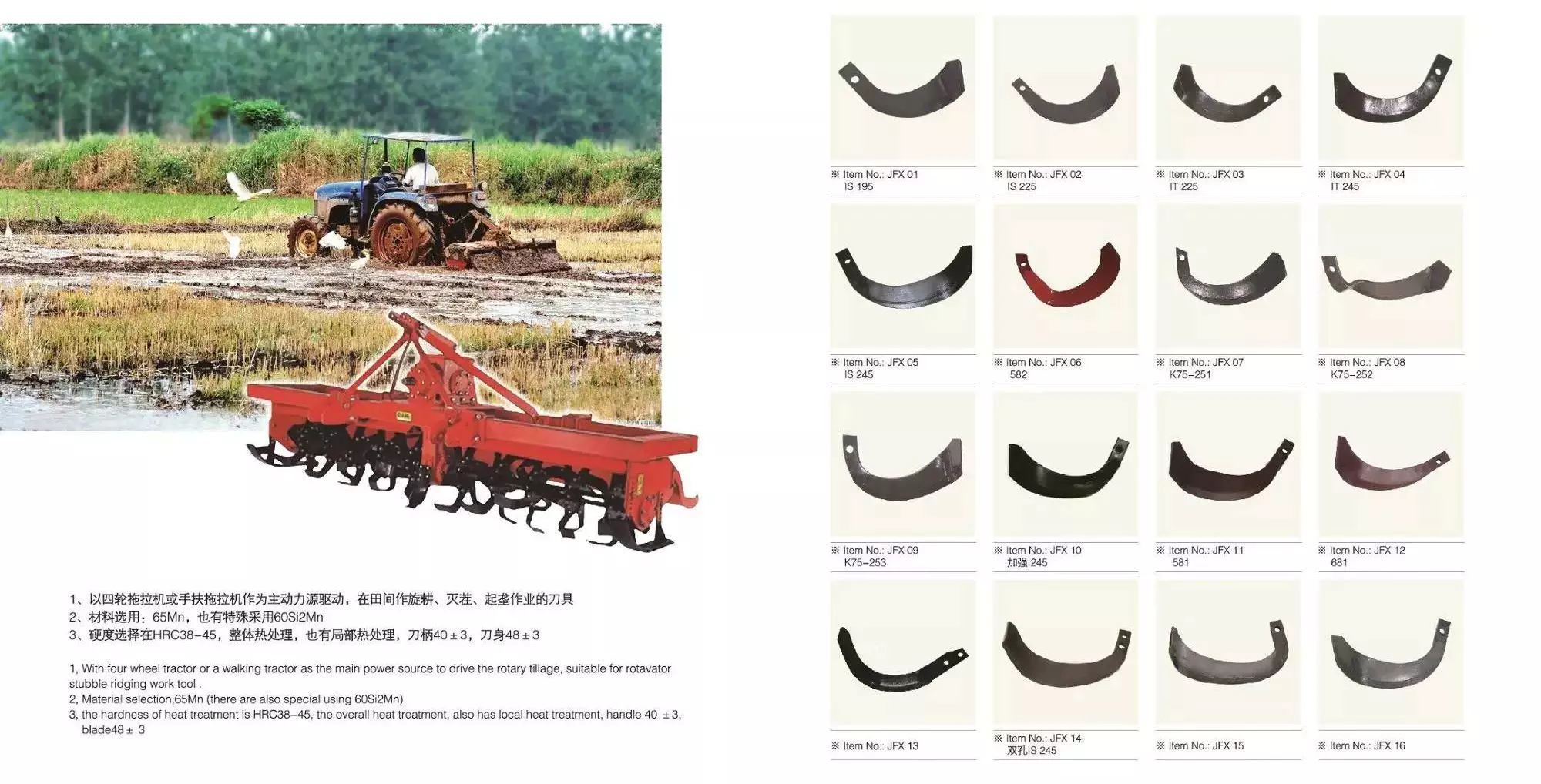 Corrosion Resistance
Stainless steel is recommended for use in corrosive environments. Stainless steel is an alloy of iron, chromium, silicon and carbon. It also contains significant amounts of nickel and molybdenum. All stainless steels contain at least ten percent chromium. This alloy has excellent corrosion resistance and strength. There are certain applications where stainless steel is more suitable than traditional steel:
Agricultural components are often corroded due to their high carbon content. Depending on the metal and the environment, the resulting corrosion products may have different properties. The initial step of etching may result in the formation of ions. This ion then oxidizes further and forms oxides or other mixed valence compounds. The presence of dense oxide layers prevents further corrosion, but these layers are also porous. Therefore, the corrosion process can continue.
When selecting biomedical materials, researchers should test the corrosion resistance of materials. Normally, the pH of fluids in the human body is 7.4. However, during surgery, the pH of fluids in the body may change to a range of 5.5 to 7.8. After a few days, this pH will return to normal. Titanium and 316L stainless steel have better corrosion resistance than cobalt-based alloys.
Durable
Steel was first used in farm implements by CZPT, who introduced the steel plow in 1837. Steel makes plows more efficient and faster. Today, steel remains the most durable material used for farm implements, depending on the application. For example, heavy equipment is mainly made of steel. The tractor has a structural steel housing and a strong steel frame for corrosion resistance in agricultural environments. This is an advantage for farmers and agronomists.
Cost-effective
Farmers often purchase farm machinery directly, rather than renting or leasing accessories. This gives them ownership of the machine and is often more cost-effective in the long run. Also, buying equipment outright helps them establish equity. Farm machinery is expensive, so farmers are usually more willing to buy them. But leasing or renting parts is also a cost-effective option. Read on to learn more. What are the benefits of renting agricultural parts?
Agricultural equipment is made from many different materials and is often manufactured using an open or closed mold process. The use of thermoset composites is not uncommon, although reinforced thermoplastics are starting to gain traction in specific applications. For example, aerospace-grade prepregs are commonly used for cantilevers on sprayers. Alternatively, steel and aluminum arms are used for agricultural equipment, but require support structures to provide the required stability.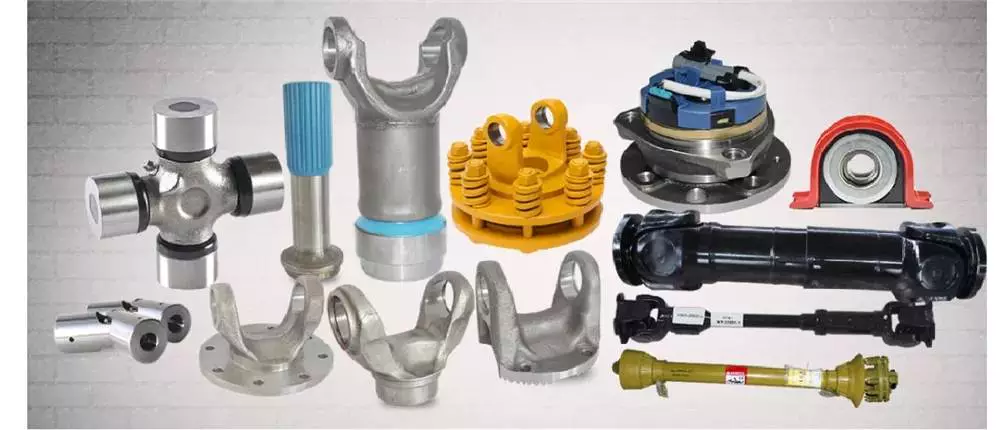 Easy to maintain
Many modern agricultural machines contain computer systems, sensors and other technologies that make them difficult to maintain without the help of experts. While not an impossible task, it does require specific diagnostic software and tools that most manufacturers don't offer to the public. As a result, many farmers do not have access to the tools and diagnostic software needed to repair equipment and must take it to a licensed dealer for repairs.
Fortunately, there are some solutions to this problem. A recent executive order from President Biden, who oversees the federal government, calls for more competition in the economy. His executive order calls on the FTC to limit unfair trade practices and promote U.S. economic growth. One of the recommendations is that consumers have the right to repair farm equipment. Many agricultural products are affected by the new laws as they become more integrated and less competitive, meaning farmers and ranchers are forced to pay more for their produce.



editor by CX 2023-05-11