Product Description
Product Description
Basic information:
| | | | |
| --- | --- | --- | --- |
| Model no | customized | Color | as your demand |
| Blank Process | china manufacturing steel forging | Forging tolorance | according to drawing |
| Machining Process | CNC machining/lathing/milliing/turning/boring | Machined surface quality | according to your requirement |
| Machining Tolearnce | from 0.005mm-0.01mm-0.1mm | Surface treatment | as your demand |
| Package for Steel forging | Pallet or as your demand | Transportation package | pallets |
| Service for Steel forging | metal parts solution as per customer's drawing | Trade mark | none |
| Certifications | ISO9001,IATF16949, | HS code | 7257190000 |
| origin | china |   |   |
    Our products main includes tracking shoes, flanges in engineering machines and steering knuckle in auto parts.
  Our business scope includes automobile, motorcycle and accessories, industrial equipment and components, manufacturing and processing machinery, metallurgical minerals and energy, hardware tools, transportation ect.we could manufacture as your demand.
Click this link for more products: product-list-1.html
 
Our Advantages
  Manufacturing capability covers the whole production process of forged parts, from mold design and manufacturing, forging, secondary processing, heat treatment, surface treatment to finishing, to provide customers with ready to use products and services.
Company Profile
ISO16949 Quality Management System Certification Factory.
We use advanced computer and technology (CAD) to design in manufacturing and mold manufacturing.
Our 8000 ton JTLY hydraulic forging machine, with a cold impact force of 1600 tons, is a super large forging machine in China. Its main products are large axial precision forging and 100kg to 300kg, with an annual output of 30000 pieces.
Our 2500 ton electric forging production line mainly produces 15kg to 30kg precision forging parts, with an annual output of more than 50000 pieces.
Our company has a variety of processing equipment, can make their own molds and processing.
Our company is equipped with a full set of heat treatment lines to ensure that your product quality is within our control.
Quality control: Strictly enforce the spirit of quality supreme excellence; fully implement ISO / 9001 quality management system; carry out incoming inspection of raw materials, production process control and product quality inspection
physical and chemical laboratory:It can realize tensile impact test, chemical composition test, metallographic structure, hardness and other tests at normal and low temperatures.
Certifications
Cooperative Partner
Exhibitions&Customers
Stock&Packing
FAQ
1:Are you a genuine manufacturer?
Yes, all products showed in our website are produced in our  certified factory; We are also a company registered by China Customs with the right to export and import.  
2: I want to keep our design in confidence; can we sign NDA?
Sure, to protect customers' profit is our obligatory responsibility, signed NDA would be valid to both of us.. 
3:What should I offer to get your quotation?
Please offer us your detailed information for the product, such as drawings with 2D/3D by software Pro/E, Auto CAD, SolidWorks, UG etc; as well as materials, surface treatment, quantity, package. Any special requirements should be highlighted especially for tolerance.  
4:How long is the manufacturing lead time?
Mass Production:30-45 working days after sample approval by yours.The lead time is the general production period without the transportation time.
We could make some special production arrangement effectively if customer has urgent need.
5:How long does it take to ship goods from China by sea?
It takes about 5 weeks to European ports plus 1 week customs clearance, so you can get the container within 6 to 7 weeks.It takes about 2 weeks to east coast and 3 weeks to west coast US ports.All sea goods are shipped from HangZhou Port.
6:How long does it take to ship goods from China by air?
It takes about 7 days to all major destinations.
7:What are the payment terms?
Payment terms are negotiable and will improve for long term customers.During the initial stages, we request 50% of tooling fee in advance with the balance payable on acceptance of samples.Production orders can be negotiable.We prefer 30% deposit and the balance by T/T before sails.But sometimes T/T15 days after sails would also acceptable.
8:New product development process
Got tooling order and sample order with 50% deposit—Hold a meeting with the relation dept.To ensure the developing schedule—Design mould, fixture and gauge and making them in our factory—mould.fixture and gauge making—producing samples—approved from customer-purchasing material-forging-heat treatment-shot blasting-machining-Inspection-package—delievery.
9:How to handle the complains?
–If happen any complaints after delivery,please just show us photos and detail compliants points, we will check with the production department and QC department Immediately and give you best solving solution which agreed by both of us.
Jackie Jiang is always at your service !
| | |
| --- | --- |
| Molding Style: | Forging |
| Molding Technics: | Forging |
| Application: | Machinery Parts |
| Material: | Stainless Steel/Carbon Steel/Iron/Aluminum |
| Certification: | ISO 9001:2000, IATF 16949 Certificated |
| Application Fields: | Auto/Train/Bus/Truck,Motorcycle Parts |
Samples:

US$ 100/Piece

1 Piece(Min.Order)

|
Request Sample
Customization:

Available

|

Customized Request

How to find quality agricultural accessories
Agricultural accessories are very important in tractors, harvesters and more. If you're in the market for new agricultural parts, you may want to choose steel. Steel is the best choice for agricultural equipment because it is corrosion-resistant, durable and cost-effective. However, you also need to consider other materials such as aluminum and plastic. Here are some tips for finding quality agricultural parts. Hope this information is helpful to you.
Steel is the best metal for farm equipment
Steel has many benefits, but why is it the best metal for farm equipment? Steel is lightweight and corrosion-resistant, making it ideal for agricultural applications. It has many other benefits, including resistance to chemical pesticides. Stainless steel is highly recyclable and has antimicrobial properties. It retains its integrity even when exposed to outdoor temperatures. It also has the added advantage of being able to withstand the rigors of agricultural life.
Agricultural machinery made of steel is also known for its durability. Agricultural equipment made of steel is known for its durability and ease of maintenance. Steel has a smooth surface that is easy to clean, which is especially important in dairy farming, where smooth surfaces are critical to maintaining the quality of raw milk. For those who need metal parts for agricultural equipment, Guocai is the best source. Their team of experts can help you find the right metal for your agricultural equipment and provide you with a complete metal fabrication service.
Agricultural equipment made of steel is often heavy, so finding ways to reduce weight is important. Aluminum alloys are a good choice because they are lighter than steel and suitable for dusty environments. Also, since they are more durable than steel, aluminum alloys are ideal for moving parts of agricultural machinery. Aluminum also has high tensile strength, making it ideal for dusty environments.
In addition to being sturdy and durable, the steel structure is low maintenance and ideal for storing agricultural equipment. They can hold multiple pieces of equipment and have an open interior, which means you can easily store other equipment inside. Due to the high technical content of farming, you may need to invest in a flexible steel building. To help you achieve these goals, CZPT offers agricultural buildings that are ideal for storing a variety of items.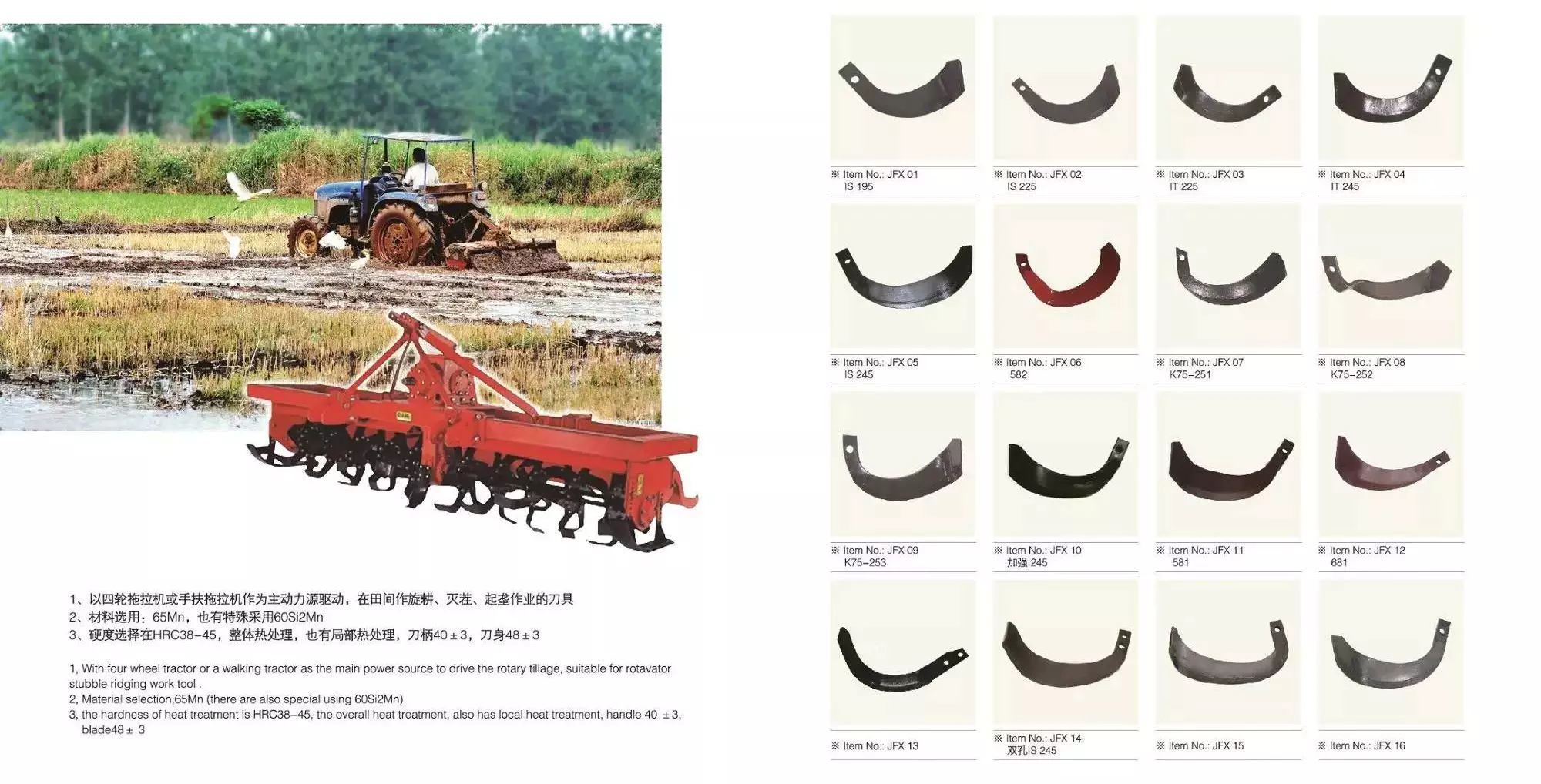 Corrosion Resistance
Stainless steel is recommended for use in corrosive environments. Stainless steel is an alloy of iron, chromium, silicon and carbon. It also contains significant amounts of nickel and molybdenum. All stainless steels contain at least ten percent chromium. This alloy has excellent corrosion resistance and strength. There are certain applications where stainless steel is more suitable than traditional steel:
Agricultural components are often corroded due to their high carbon content. Depending on the metal and the environment, the resulting corrosion products may have different properties. The initial step of etching may result in the formation of ions. This ion then oxidizes further and forms oxides or other mixed valence compounds. The presence of dense oxide layers prevents further corrosion, but these layers are also porous. Therefore, the corrosion process can continue.
When selecting biomedical materials, researchers should test the corrosion resistance of materials. Normally, the pH of fluids in the human body is 7.4. However, during surgery, the pH of fluids in the body may change to a range of 5.5 to 7.8. After a few days, this pH will return to normal. Titanium and 316L stainless steel have better corrosion resistance than cobalt-based alloys.
Durable
Steel was first used in farm implements by CZPT, who introduced the steel plow in 1837. Steel makes plows more efficient and faster. Today, steel remains the most durable material used for farm implements, depending on the application. For example, heavy equipment is mainly made of steel. The tractor has a structural steel housing and a strong steel frame for corrosion resistance in agricultural environments. This is an advantage for farmers and agronomists.
Cost-effective
Farmers often purchase farm machinery directly, rather than renting or leasing accessories. This gives them ownership of the machine and is often more cost-effective in the long run. Also, buying equipment outright helps them establish equity. Farm machinery is expensive, so farmers are usually more willing to buy them. But leasing or renting parts is also a cost-effective option. Read on to learn more. What are the benefits of renting agricultural parts?
Agricultural equipment is made from many different materials and is often manufactured using an open or closed mold process. The use of thermoset composites is not uncommon, although reinforced thermoplastics are starting to gain traction in specific applications. For example, aerospace-grade prepregs are commonly used for cantilevers on sprayers. Alternatively, steel and aluminum arms are used for agricultural equipment, but require support structures to provide the required stability.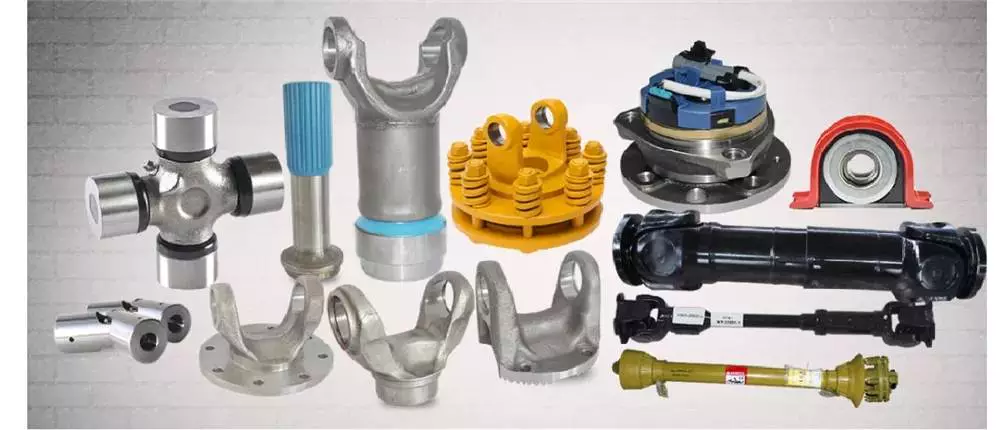 Easy to maintain
Many modern agricultural machines contain computer systems, sensors and other technologies that make them difficult to maintain without the help of experts. While not an impossible task, it does require specific diagnostic software and tools that most manufacturers don't offer to the public. As a result, many farmers do not have access to the tools and diagnostic software needed to repair equipment and must take it to a licensed dealer for repairs.
Fortunately, there are some solutions to this problem. A recent executive order from President Biden, who oversees the federal government, calls for more competition in the economy. His executive order calls on the FTC to limit unfair trade practices and promote U.S. economic growth. One of the recommendations is that consumers have the right to repair farm equipment. Many agricultural products are affected by the new laws as they become more integrated and less competitive, meaning farmers and ranchers are forced to pay more for their produce.



editor by CX 2023-04-26